Clear Anodized Finish – (CLR)
Anodizing is a process of electrolysis used on aluminum alloys to increase corrosion resistance and to allow coloring. The common colors are clear, bronze, and black. These finishes are highly recommended in coastal areas and are perfect matches for many building skins. Light bronze, medium bronze and other common colors are also available. (Limited to aluminum)
Light Bronze Anodized Finish – (311)
Anodizing is a process of electrolysis used on aluminum alloys to increase corrosion resistance and to allow coloring. The common colors are clear, bronze, and black. These finishes are highly recommended in coastal areas and are perfect matches for many building skins. Light bronze, medium bronze and other common colors are also available. (Limited to aluminum)
Medium Bronze Anodized Finish – (312)
Anodizing is a process of electrolysis used on aluminum alloys to increase corrosion resistance and to allow coloring. The common colors are clear, bronze, and black. These finishes are highly recommended in coastal areas and are perfect matches for many building skins. Light bronze, medium bronze and other common colors are also available. (Limited to aluminum)
Dark Bronze Anodized Finish – (313)
Anodizing is a process of electrolysis used on aluminum alloys to increase corrosion resistance and to allow coloring. The common colors are clear, bronze, and black. These finishes are highly recommended in coastal areas and are perfect matches for many building skins. Light bronze, medium bronze and other common colors are also available. (Limited to aluminum)
Black Anodized Finish – (BLK)
Anodizing is a process of electrolysis used on aluminum alloys to increase corrosion resistance and to allow coloring. The common colors are clear, bronze, and black. These finishes are highly recommended in coastal areas and are perfect matches for many building skins. Light bronze, medium bronze and other common colors are also available. (Limited to aluminum)
Powder Coat (Painted) Finish – (Standard White)
Ranging from simple paint to the more complex air drying epoxies, urethanes, and thermally cured fluorocarbons. These finishes are most commonly used with aluminum and steel. Powder Coating has gained wide acceptance as a low cost, environmentally sound, high quality finish. It is a dry thermally cured painted coating, available in many colors that have excellent durability and abrasion resistance.
Statuary Antique
A chemically oxidized finish used primarily on Bronze Alloy. It becomes part of the material and has a high resistance to deterioration. Sealing the antique finish with clear lacquer increases durability.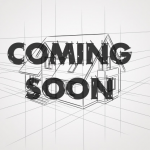 Galvanized – (GALV)
A zinc hot dip coating used on steel. Galvanizing yields durable silver like finish that effectively eliminates corrosion. Galvanizing significantly lowers the maintenance cost associated with steel poles.